Sea Wind Apartments in Mykonos Agios Stefanos beach, offer a wide range of brand-new panoramic sea view accommodation apartments, suites and rooms as well. Undoubtedly, all the rooms feature wonderful views of the deep blue waters of the Aegean Sea and therefore create a magical environment from guests' balconies. Sea Wind Apartments is a 5-minute walk from the beach of Agios Stefanos and is 2 kilometres away from Mykonos town.
Sea Wind Mykonos Apartments offer exclusive accommodation along with absolute privacy and are located close to town and are right by the beach. The resort has been designed according to the local architectural style of Cyclades. The white colour and stone are the main features. The buildings and outdoor spaces fit harmoniously into the spectacular Cycladic environment.
Sea Wind Mykonos with the energy offered by the unique view, the idyllic sunset but also the kind hosts combines traditional authentic Mykonian hospitality, comfortable accommodation, competitive rates and a great location.
We are waiting to welcome you.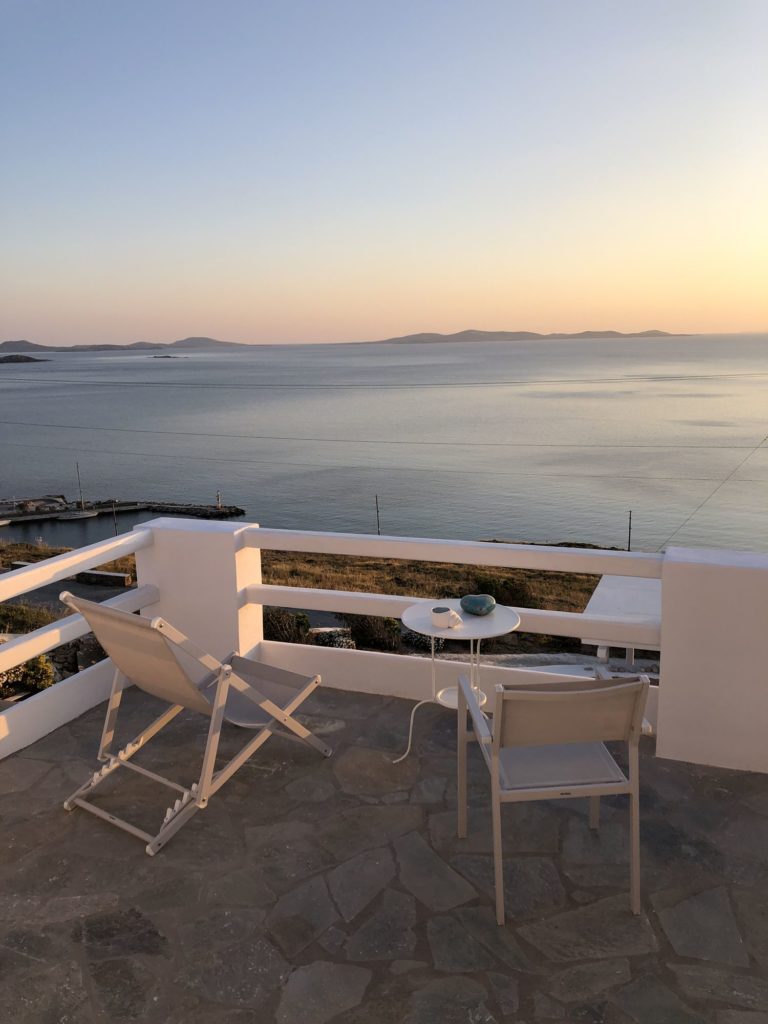 Sea Wind offers free and high-speed Wi-Fi to all customers.
Booking a transfer is easier than ever! Just send an email with your request, and we will get back to you as soon as possible for more details on availability and confirmation of your booking.
We offer a vast selection of extra services for you to enjoy while staying with us! Just send an email with your request or ask the reception about it, and we will get back to you as soon as possible.
To make your stay even more complete, we can make a reservation for you to rent a car/motorbike that is directly at your disposal at the hotel reception.
The apartment was excellent! We were super happy with our room, the view and how the hosts treated us. 10/10 recommend!
Amazing view on the sea, quiet and relaxing , close to the beach by walk, very cozy and clean. Landlord extremely kind and always available to accomodate requests, made our vacation excellent.
Our stay was perfect, the owners Apostolos and Marianna were friendly,helpful and kind.
Very cosy apartment with beautiful views, excellent owners, close to the city center and at the same time in a very quiet and beautiful place. There is parking, nearby very nice beach, tavern and supermarket